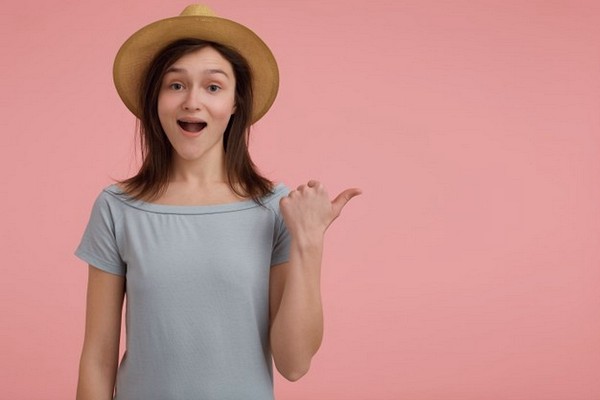 Exciting Activities You Can Look Forward for The Ramadan & Hari Raya Festive Feeling
With the ongoing Ramadan and upcoming Hari Raya festive celebration. Here are some of the activities which you can check out during this great festive season, which you shouldn't miss out on.
Street Light Up
Enjoy the light-up of "Celebrating our Kampung Spirit" where the Geylang Serai precinct is lined up with a display of Malay cultural icons, spanning over a period of 45 days and close to 40 light installations here from Sim Avenue, Changi Road, and Geylang Road. If you've missed the Launch of the Hari Raya Light Up 2021 on 9 April, the good news is that you can still catch a recorded version of it on WGS' Facebook and YouTube!
Bazaar Kita
If you miss those bazaar favourite snacks like dendeng, Ramly Burger and apam balik, check out this virtual event of Bazaar Kita (Our Bazaar) which will run till 31 May 2021. Here you can find snacks, kuih raya, household decoration, products, groceries and more.
Jom Buat Kek
If you always wanted to bake your own cake and cookies then check out this Jom Buat Kek which is a 3 hour live baking show happening on every week on Monday from 2pm to 5pm by SisterCookies and learn how to bake cookies like Nutella Biscuit, Chocolate Mocha Cake and more.
E-Buka
This E-Buka is an event that brings the Malay-Muslim community together which will be happening on 7 May 2021 from 6pm to 9pm hosted by local celebrities like Sujimy Mohamed, Khairudin Samsudin and Haryani Othman. You can also look forward to entertainment by Malaysian singer, Dayang Norfaizah, Farisha Ishak as well as interviews with prominent figures in the Malay-Muslim community. The E-Buka will be live on WGS Facebook, YouTube and TikTok.
Virtual Community Health Activities
You can keep healthy and active during this Ramadan with this Virtual Community Health Activities organised by WGS and Tan Tock Seng Hospital through a weekly zoom session on WGS' Facebook over 4 weeks where you can try out simple aerobic exercise at home, cooking workshop and health talk.
Programmes to Keep you Entertained
Stay home fasting and enjoy some entertainment here where you can enjoy the Dari Persada Budaya where you can catch performances by notable Malay artists like Dato' Ramli Sarip, Elfee Ismail, Eiss Iskandar, Yanni Bakri, Rahila Rashun and more.
Check out the full list of entertainment here:
Dari Persada Budaya

30 non-Raya videos will be played every Saturday (3 videos each time) from 17 April 2021, 4PM-5PM
20 Raya videos will be played every day from 28 April to 18 May 2021, 6PM
Will be shown on WGS' Facebook and Youtube.

Komedi Bongkar Periuk 

4 videos will be played every Saturday, 9.30PM.
Will be shown on WGS' Facebook and Youtube.

Suara Sensasi 

Entertainment special featuring finalists from the SUARA WGS 2.0 singing competition
10 videos will be played on Tuesday and Thursday, 4PM, from Thursday, 15 April 2021.
Will be shown on WGS Facebook and Youtube.

Ilham

Song-writing competition where aspiring songwriters and composers write a new Raya song
5 songs will be selected and featured on the finals and deliberated by judges – Mayuni Omar, Reyza Hamizan and Azura Goh.
Winners will stand a chance to win $6000 worth of prizes from BeyerDynamic Asia.
Finals: 8 May 2021, 3PM
Live on WGS Facebook, Youtube and Tiktok.
Join WGS TikTok Challenge
Enjoy this fun with WGS TikTok Cultural dance from 13 to 15 May where you can groove to Taufik Batisah and Hady Mirza's song, Kenangan di Hari Raya and catch some of your favourite local celebrities like Fakkah Fuzz and Syakirah Noble trying out the challenge too!
Cahaya Ramadan Light Up
You can witness the dazzling light up at Kampong Gelam as part of Cahaya Ramadan which is a month-long event from 7pm to 12pm daily till 12 May, as several streets like North Bridge Road, Bussorah Street and Arab Street are lit up with festive lights.
Trishaw Uncle Tour
You can also sign up for a Trishaw Uncle tour in Kampong Gelam where it will bring you back to a nostalgic journey through the streets of Singapore on a cycle rickshaw while you enjoy yourself in the sights and sounds of Singapore's heritage site and cultural transition which the country has gone through.
Heritage Tours at Kampong Gelam by Monster Day Tours
Check out these 2 heritage tours in the precinct which is the Ramadan special, a virtual tour that will take you around the old Royal Citadel where you will see the living of the former Malay Sultan and the royal family. Then the second tour will be a guided walking tour of Kampong Gelam and places that once belonged to the royalty.
Workshop
If you are looking for some workshop activities during this fasting month then sign up for this several art workshop with your friends to keep yourself occupied and learning more about the early trades of Kampong Gelam on printmaking, mini tapestry weaving workshop at Lokka Lekkr. Other than this, you can also check out the culinary workshop at HZ Culinary where you can learn to make delicious dips, salads, falafels with Middle Eastern spin. Find out more about them here!
Online Docuseries
If you are staying home this Ramadan then check out these online docuseries around the arts & culture, heritage, religion and commerce of Kampong Gelam from stories telling to local music bands and more. Find out more about the Hari Raya festivities at Kampong Gelam and Geylang Serai here.