18-year-old Young Malaysian buys brand new Mustang for his wife as a wedding surprise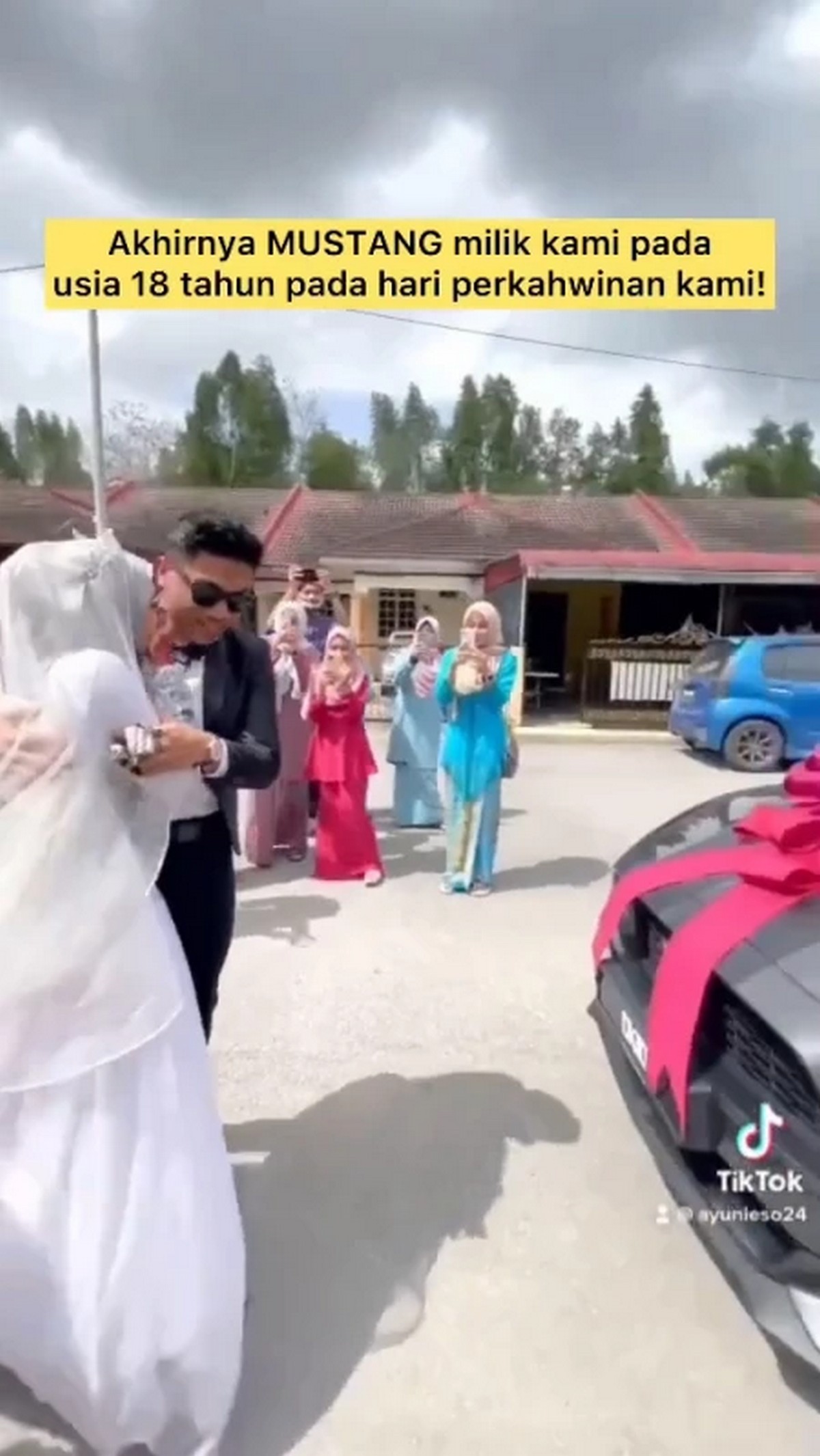 Source: @ayunieso24 | TikTok
Sometimes you might be surprised with some people who are so lucky especially when it comes to this TikTok couple, Yuni (@ayunieso24) who shared on her TikTok a video of her husband surprised her with a brand new Ford Mustang on their wedding day and it touched the heart of many netizens as the couple are just 18 years old and they worked really hard to get to where they are today. The car which worth around RM 461,271 to RM 565,626.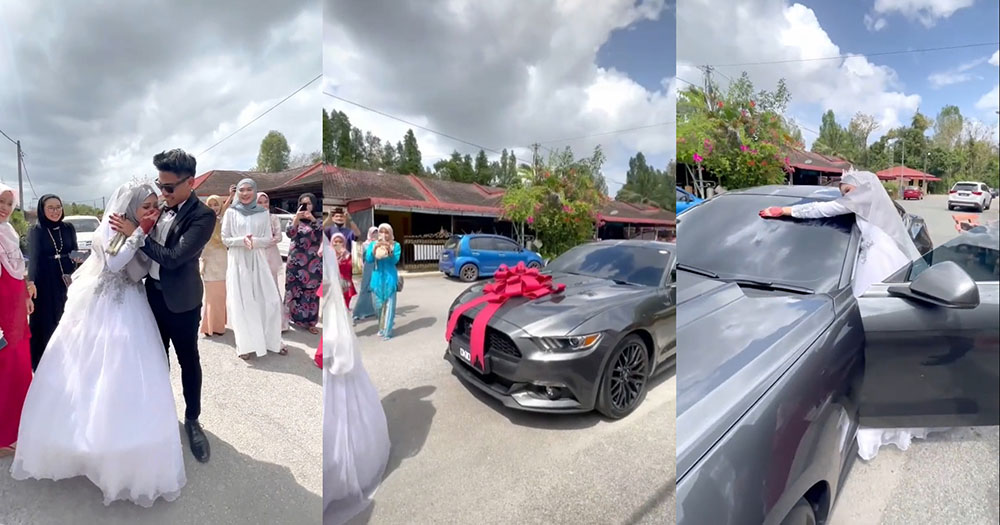 In the video, Yuni was blindfolded when her friends and family gathering outside the house and leading her to her husband and later they reveal to her a brand new Ford Mustang and Yuni then broke into tears while hugging her husband. Yuni mentioned that she never expected much and only dream about a second hand Myvi. She even mentioned that they only had enough money to forward on their wedding and they never owned their own car or motorcycle before and with their hard work on their own business of selling supplementary goats milk, they ended up with a lot of cash after selling over 30,000 unit of supplementary milk in less than 3 weeks time.
The three days before their big day, her fiance bought her to test drive a Mustang and she said that they still had no idea that they will be buying it soon and the car was purchased in cash.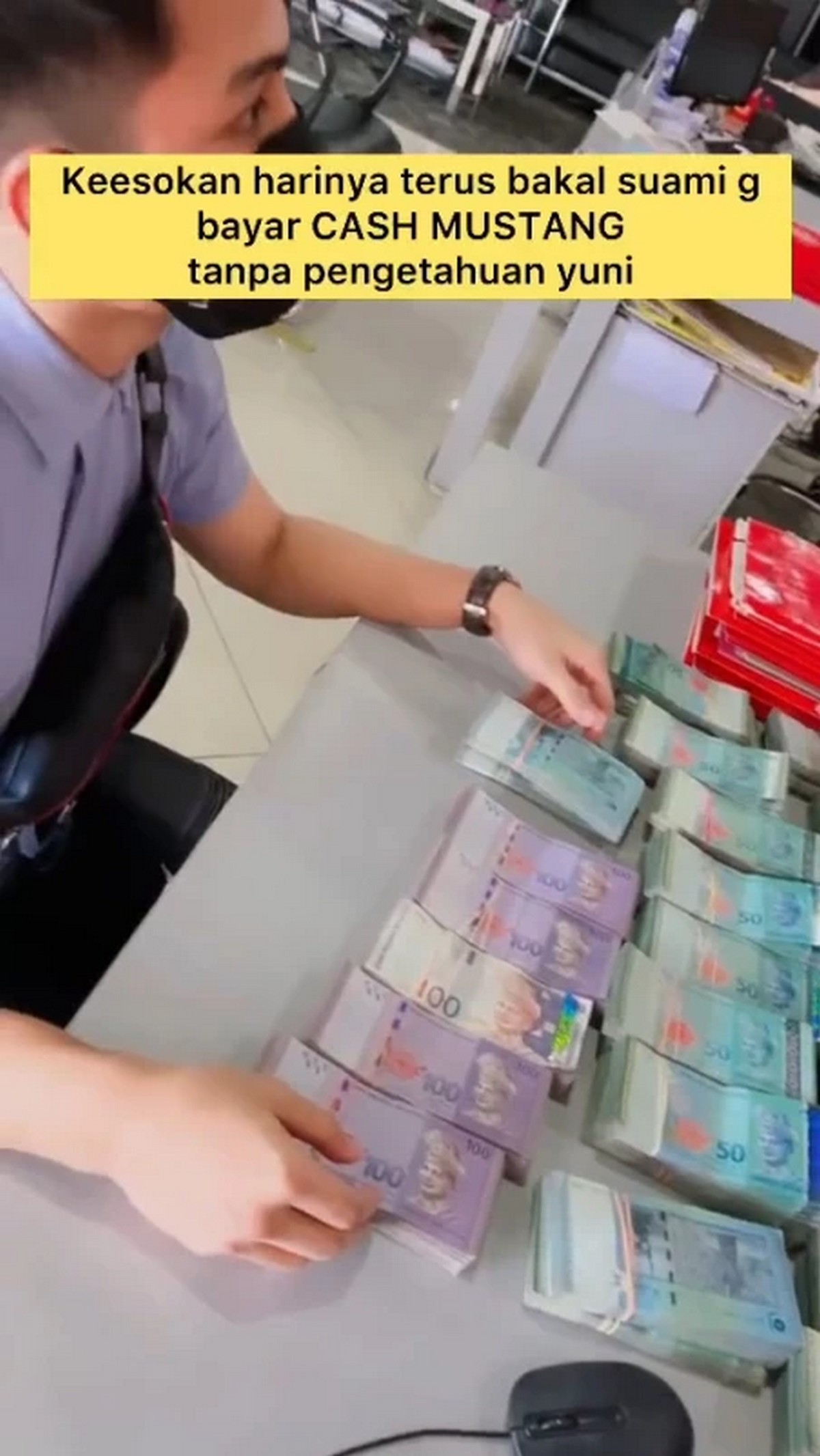 Source: @ayunieso24 | TikTok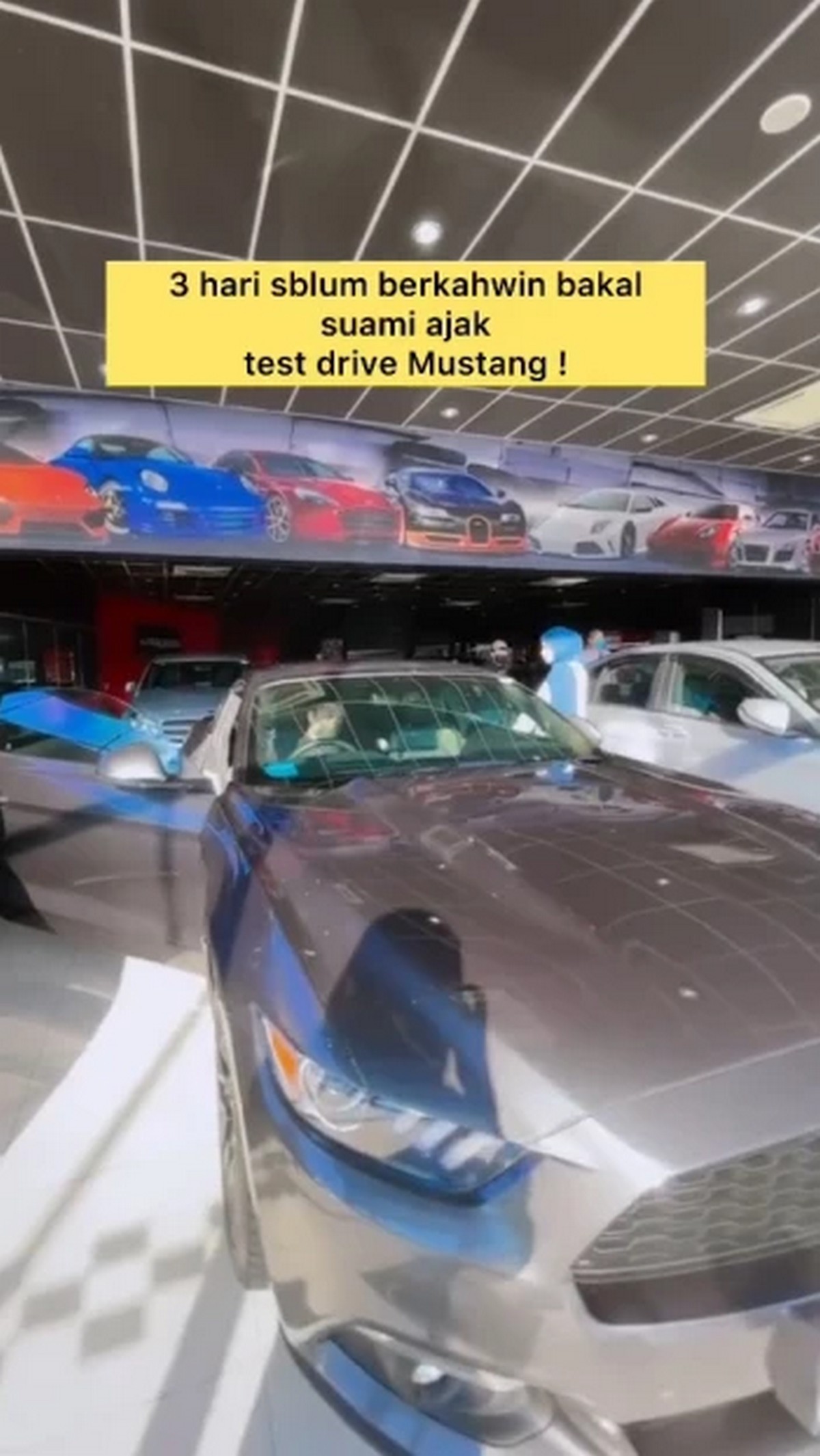 Source: @ayunieso24 | TikTok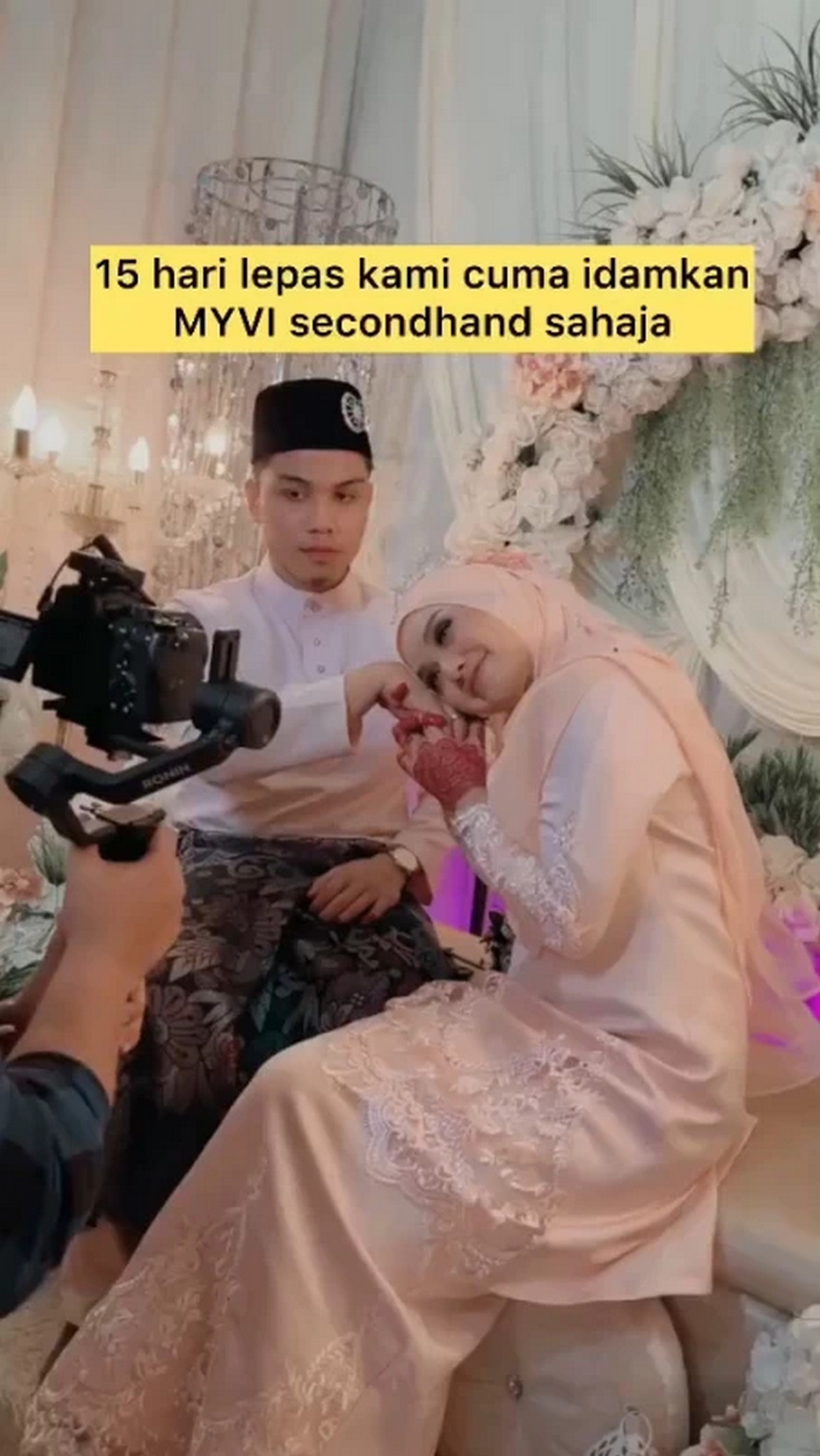 Source: @ayunieso24 | TikTok
How did they afford it?
Yuni subsequently put up a second video on Feb. 20 in which she claimed that in just over two weeks prior to the wedding, the couple "could only dream" of buying a second-hand Perodua Myvi car.
According to her, the couple's savings were only enough for the solemnisation of their wedding.
In addition, they had to borrow their family's vehicles whenever they needed them as they were without a car or motorcycle.
things took a dramatic change once they met a "sifu"
Yuni adds that their fortunes took a drastic turn for the better however when they met a "sifu."
Under the guidance of this "sifu" (who did not wish to be named in the video), they purportedly found success in selling 30,000 Vitamilk products, with sales apparently reaching a whopping million.
As such, three days before their wedding, Yuni's then-fiancé brought her to a car shop to test-drive a Mustang, a car which she never thought she could ever purchase.
He proceeded to buy the Mustang the next day — without her knowledge — and apparently paid for it in cash.