You know that feeling, don't you? The constant pursuit of a balanced and healthy scalp adds that extra touch of perfection to your look. We've all been there, standing in front of the mirror, dressing up meticulously, and still, there's that elusive piece of the puzzle missing. They say, "A great hairstyle is the best accessory," and we couldn't agree more. But what if we told you there's a way to make that dream a reality? Stick around, because we're about to introduce you to something truly extraordinary – a hair & scalp treatment that will leave you feeling like you've just stepped out of a salon every day.
Exploring Topp Care's Botanical Scalp Treatment: A Solution to Modern Hair Woes
In today's fast-paced world, the daily grind often takes a toll on our well-being, and one area where this is particularly evident is our hair and scalp health. Concerns such as hair loss, dandruff, oily scalp, and persistent itching have become common among modern working adults. It's a challenge that many face, and the importance of addressing these issues early cannot be overstated.
Nature's Best for Your Scalp
What sets Topp Care apart is its unwavering commitment to harnessing the power of natural Western Botanical ingredients. Their treatments feature a curated blend of ingredients like thymus serpillum, horse chestnuts, maidenhair fern, and thuja orientalis. These botanical wonders are effective and gentle on the scalp, offering a safe and natural approach to improving hair & scalp health.
Why You Shouldn't Miss Topp Care's Botanical Scalp Treatment?:
Don't underestimate the significance of Topp Care's Botanical Healthy Scalp Treatment. In a world where many of us contend with hair and scalp issues, seizing this opportunity during the month of September 2023 is an absolute must. Overlooking this transformative treatment means missing out on a solution for your hair and scalp concerns, which could ultimately result in regret – not to mention the total savings of $269.
Here's the Deal:


Enjoy the Botanical Healthy Scalp Treatment for just $40 (the usual price is $309), and that's not all. You'll receive a free Botanical Lotion (used during the treatment), and the first 15 sign-ups, will also get a complimentary $12 Koi Card. It's an incredible offer that not only rejuvenates your hair and scalp but also pampers you with exclusive perks. Don't let this opportunity slip through your fingers. Book your appointment today!

Expert Care at Your Service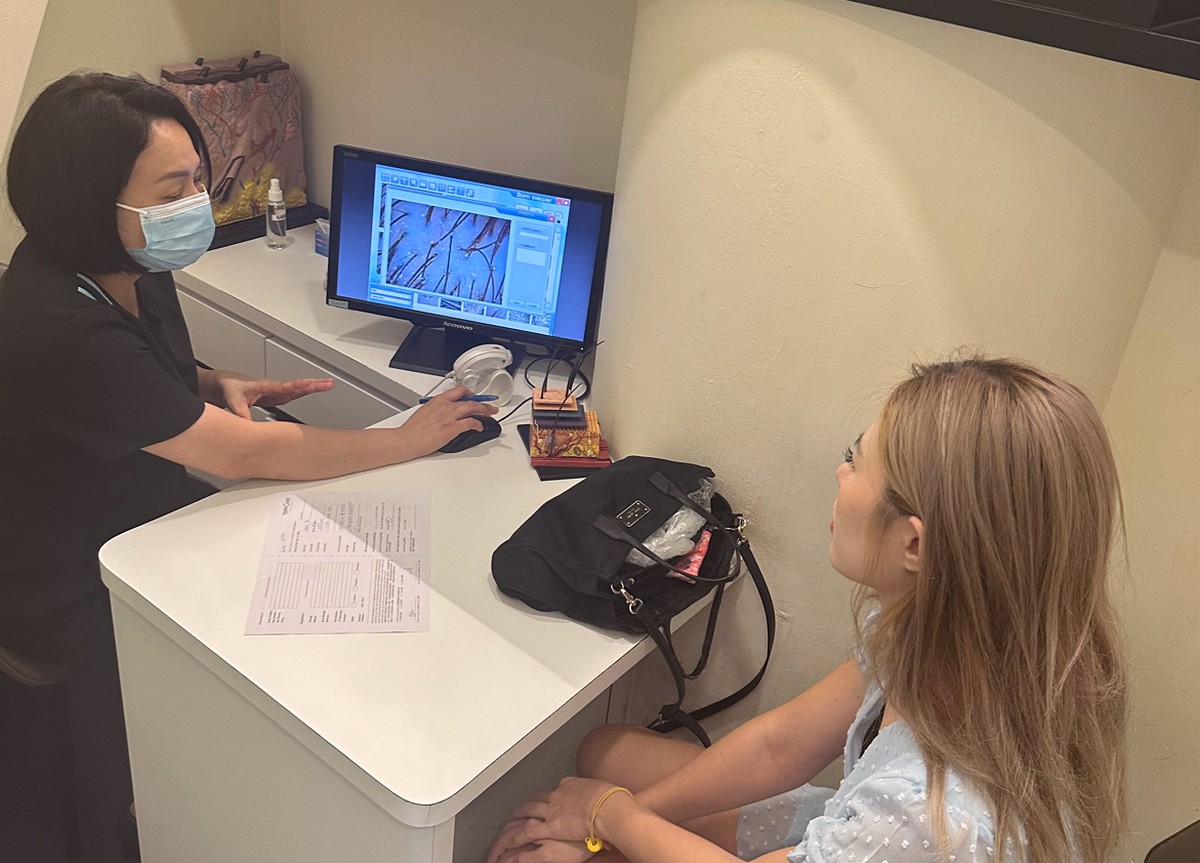 1-to-1 Professional Consultation
When you entrust your hair and scalp to Topp Care, you're not just receiving a treatment; you're receiving the expertise of certified specialists and professional therapists. Their US Trichology Institute Certified Specialists are skilled at identifying the root causes of hair and scalp issues, ensuring that each treatment is tailored to meet individual needs.
More about the Customised Treatment:
One of Topp Care's standout offerings is the Botanical Healthy Scalp Treatment, a 90-minute experience that goes beyond the surface to address the core issues. This customised treatment is designed to promote hair growth, deep cleanse the scalp, and regulate sebum production.

The treatment unfolds in a series of carefully curated steps:
Scalp Analysis: A thorough assessment conducted by a Scalp Specialist to pinpoint your specific concerns.
Deep Cleanse + Customised Scalp Masque: A deep cleansing followed by a customised masque application tailored to your unique needs.
Botanical Hair Wash: A nourishing cleanse using natural ingredients to rejuvenate your scalp.
Botanical Lotion: Applied during the treatment to fortify your scalp and hair.
Stimulating Scalp Massage: Enhancing blood circulation for better nutrient absorption.
Hair Growth Laser: Employing clinically-proven laser technology from Korea to energise hair follicles.
A World of Benefits
The Botanical Healthy Scalp Treatment not only brings about a host of benefits, it can also provide visible results within the first session:
Clears Impurities: Eliminates impurities and skin flakes from your scalp and follicles.
Balances Sebum Production: Bid farewell to excessive oiliness.
Strengthens Hair: Your hair becomes stronger and thicker.
Boosts Blood Circulation: For healthier, revitalized hair.
Prevents Hair Loss: Takes on thinning issues head-on.
For those eager to experience this transformative treatment, Topp Care has a limited-time promotion running from now until September 30th:
Embark on Your Hair Transformation for Customised Healthy Hair & Scalp Treatment @ $40 (U.P $309) + Free Hair Analysis + Botanical Tonic + $12 KOI Gift Card
Ready to embrace healthier, shinier hair and flake-free scalp that you can be proud of? It's time to take action. Book your appointment today:
Located at Eastpoint Mall #03-24, 3 Simei Street 6, Singapore 528833
Topp Care is your gateway to a healthier and more confident you. Don't wait any longer; start your journey to beautiful hair today!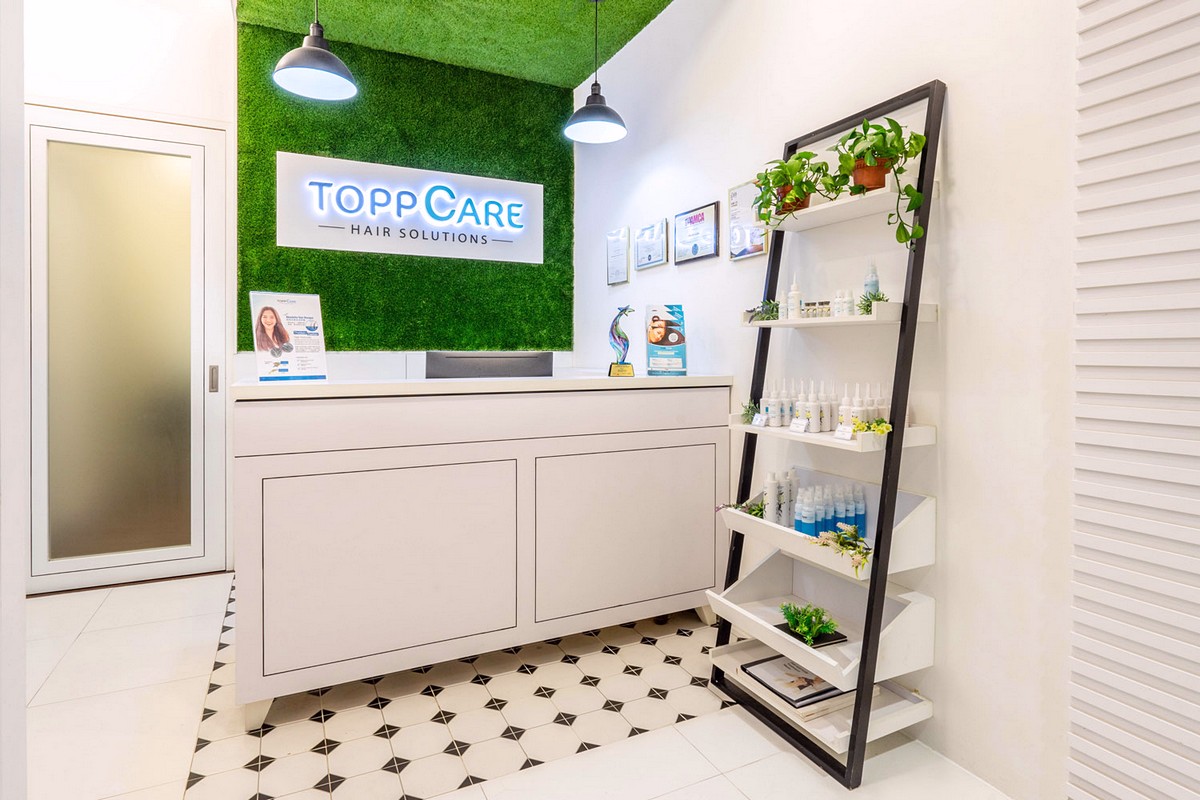 EverydayOnSales help brands connect with our community, the largest warehouse sales consumers database in Singapore. Advertise with EverydayOnSales Singapore.