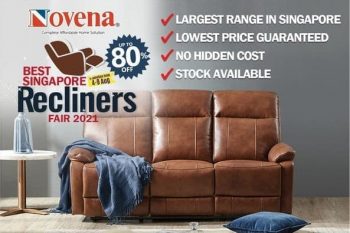 Novena Singapore is having their Recliners Fair 2021-Recliner Best Deals. Best Singapore Recliners Fair 2021-Recliner Best Deals Islandwide. Outfit your very own recliner in more than 100 designs, 350 colors and in any material or configuration you desire! The greatest value assured! The lowest price guaranteed!
What's More?  Convert your Furniture purchase with our 0%* interest installment plan of up to 24 months!
Are you guys ready?  Markdown your calendar now and enjoy the hassle-free shopping experience
You can find the best recliner, sofa, dining & mattress all under one roof!
Visit us now!