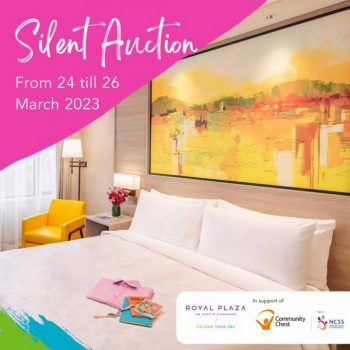 Royal Plaza on Scotts Silent Auction. Congratulations to the winners of February's Silent Auction, and good news for those who have missed out – Royal Plaza March Silent Auction will be open soon.
Royal Plaza bidding process will commence on Friday, 24 March at 10.30 am and conclude on Monday, 26 March at 10.30 am.
All are welcome to participate, even if you've already taken part in (or won) February's Silent Auction!
Thank you for your overwhelming support in Royal Plaza Silent Auction initiatives thus far, Royal Plaza are grateful to have the opportunity to support the beneficiaries of Community Chest.