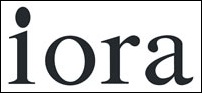 Summary: Iora is one of the leading fashion boutique in singapore. It was first started in 1988 and Iora gradually sees success with the opening of subsequent stores and the launch of its franchising model to market its products to other regions in Asia. Iora now has 9 retail outlets in Singapore, 6 in Malaysia, 3 in Brunei and 10 in Philippines summing up to a total of 28 outlets.
For now, Iora is having the Iora Singapore Sales where you can expect great discount on the Iora fashion products. Come over Tiong Bahru Plaza Atrium and check the details of this sale.
Company: Iora
Sales: 11 Apr 2011 – 17 Apr 2011
Venue: Tiong Bahru Plaza Atrium
Don't want to miss out great sales anymore?
Subscribe to our daily updates on warehouse sale, promotions & discounts information.
We respect your privacy. Your information will not be shared with any third party and you can unsubscribe at any time
For those who are unable to visit the sale promotion event or looking for other products discounts offers in Singapore, you can grab some great deals thru the Online Deals in Singapore at the
link
:
Filed Under: Fashion Lifestyle & Department Store • Sales Calendar • Singapore Sales
Comments & Share With Your Friends